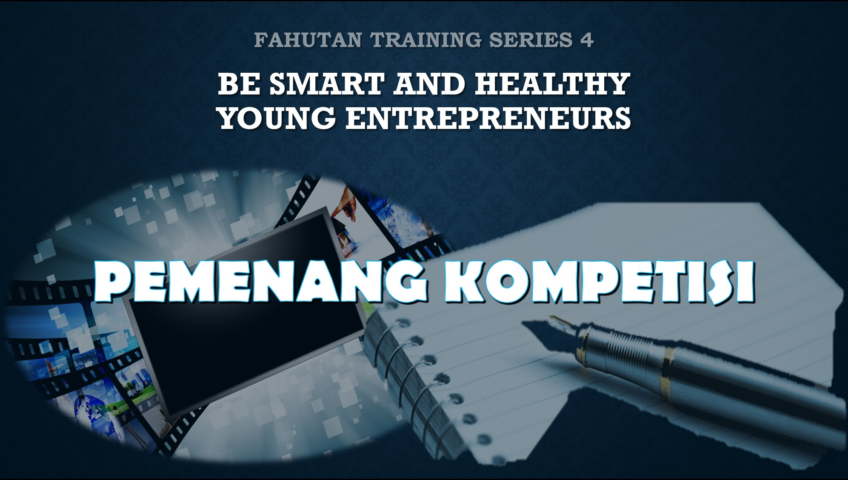 Hi Kaum Muda,
fahutan.ipb.ac.id Kami ucapkan selamat kepada para pemenang kompetisi video pendek anti narkoba dan kompetisi penyusunan rencana bisnis yang merupakan bagaian dari kegiatan Fahutan Training Series 4: Be Smart and Healthy Young Entrepreneurs.Read More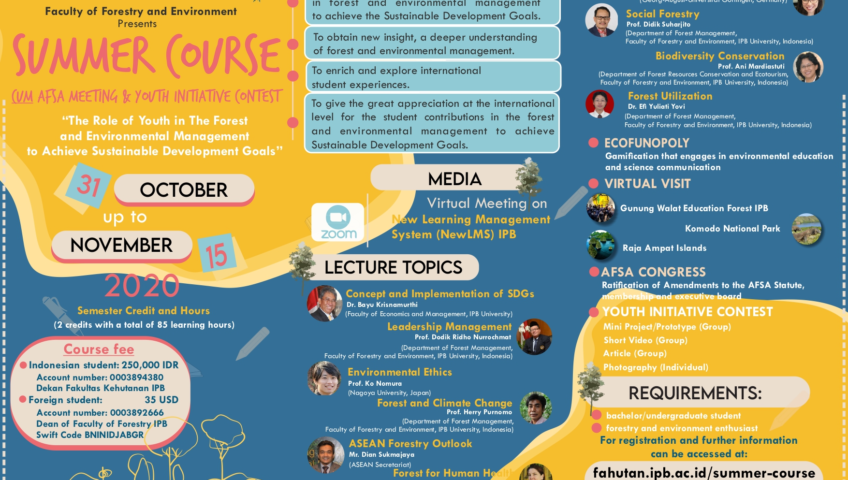 The role of youth in the forest and environment management to achieve sustainable development goal
INTRODUCTION
Background
Tropical forests are an essential natural resource that provide enormous tangible products (timber, fruit, resin, sap, etc.) and intangible products (biodiversity, climate regulation, CO2 pool, O2 producer, hydrology regulation, ecotourism, gene bank, etc.) which need to be managed wisely and appropriately so that the benefits can be utilized optimally for the stakeholders. However, the forest management system has historically tended to focus on timber utilization that unable to maintain the forest, especially for the natural forests as indicated by the decreasing number of natural forest concessions, low of natural forest timber production for the domestic industry, and increasing rates of deforestation and degradation. The excessive deforestation and degradation of Indonesian forests have resulted in increased CO2 emission and climate change, as well as the loss of biodiversity. Therefore, sustainable forest management should be carried out to reduce the impact of deforestation and forest degradation by considering social, economic, and forest ecosystem functions. Recently, forest management paradigm is changing from forest management with the aim of producing timber to forest management with the aim of preserving ecosystem services and forest ecosystem functions in achieving sustainable development.Read More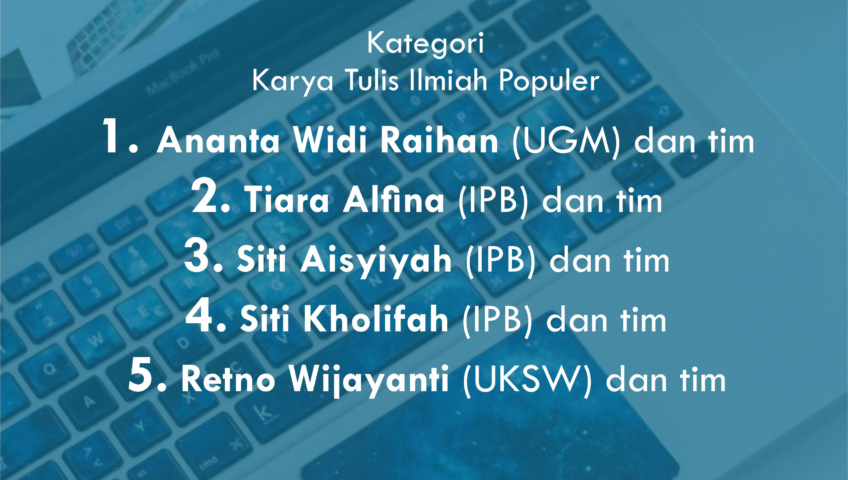 fahutan.ipb.ac.id Congratulation to The Winners of "Creative Writing Competition" that was held by the Faculty of Forestry and Environment, IPB University on 29 August 2020. Read More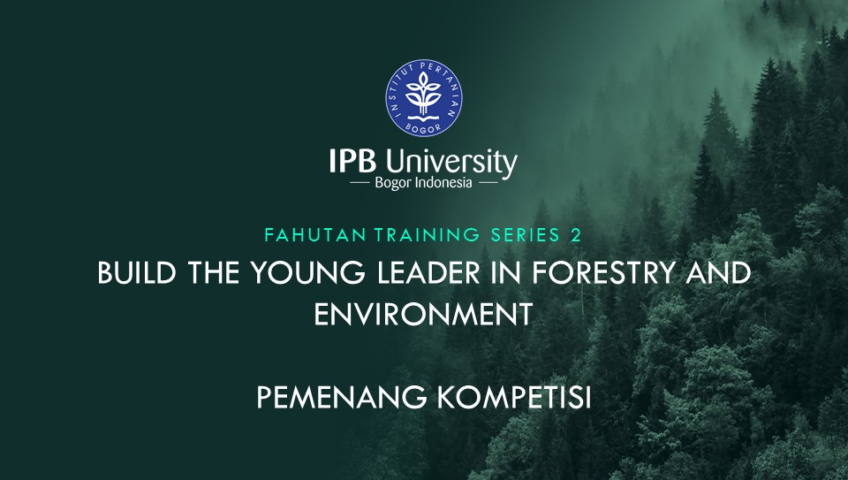 Hi Leaders!!!!
Selamat kepada para peserta Fahutan Training Series 2 yang telah menjadi bagian dari aksi "Build the Young Leader in Forestry and Environment".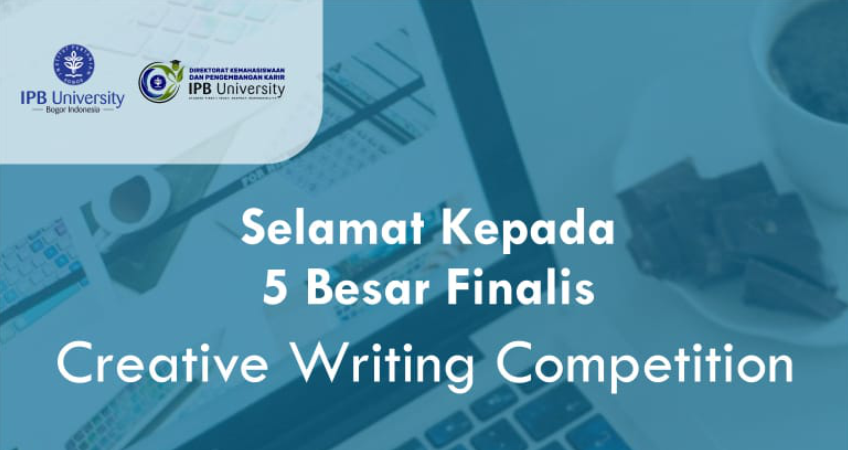 Fahutan ASIK!, Hi the champions!!!
fahutan.ipb.ac.id Selamat kepada para pemenang yang lolos pada babak final "CREATIVE WRITING COMPETITION: The Role of Young Generation in Industry 4.0 for Achieving Sustainable Development Goals"Read More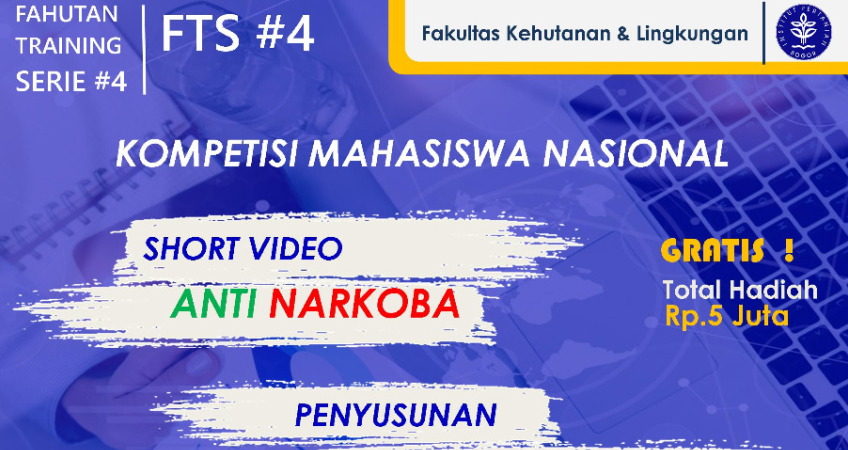 BE SMART AND HEALTHY YOUNG ENTREPRENEURS
Permasalahan narkoba telah membuat seluruh negara di dunia khawatir dan resah. United Nations Office on Drugs and Crime (UNODC) sebagai badan dunia yang mengurusi masalah narkotika mencatat setidaknya ada 271 juta jiwa di seluruh dunia atau 5,5 % dari jumlah populasi global penduduk dunia dengan rentang usia antara 15 sampai 64 tahun telah mengonsumsi narkoba, setidaknya orang tersebut pernah mengkonsumsi narkotika di tahun 2017 (sumber : UNODC, World Drugs Report 2019). Sementara itu, Badan Narkotika Nasional (BNN) mencatat bahwa persoalan narkoba di Indonesia masih dalam kondisi yang memerlukan perhatian dan kewaspadaan tinggi secara terus menerus dari seluruh elemen bangsa Indonesia.Read More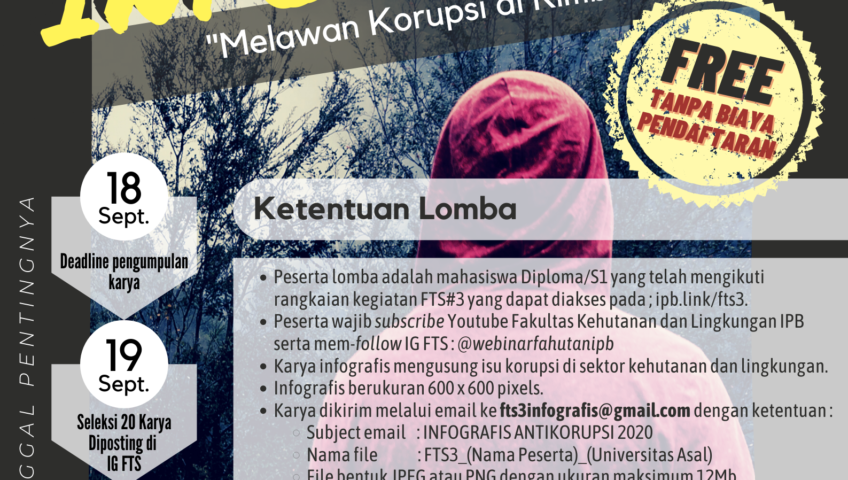 Peran Pemuda dalam Transparansi Kehutanan & Lingkungan
Di balik maraknya isu pandemik Covid-19, isu korupsi masih menjadi momok besar di bangsa Indonesia. Sektor kehutanan dan lingkungan menjadi salah satu sektor dimana korupsi banyak terjadi. Maraknya bisnis berbasis sumber daya alam yang tidak transparan dan akuntabel membuat rugi perekonomian negara serta mengancam kelestarian alam lingkungan untuk kepentingan generasi mendatang. Read More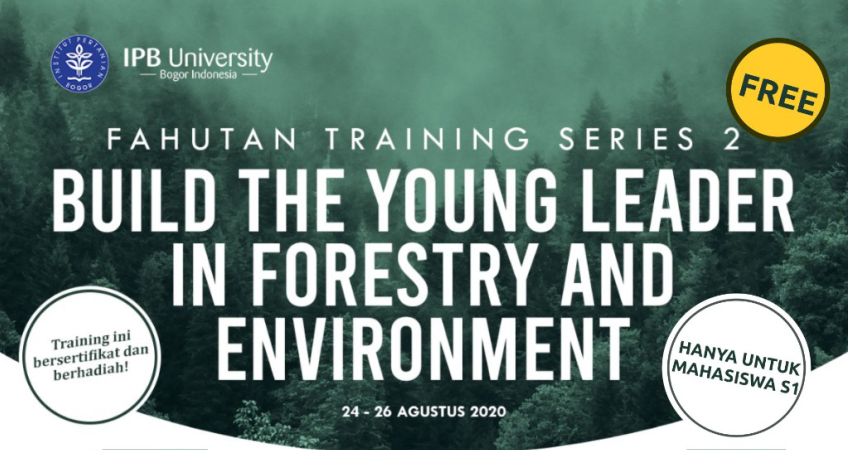 Build the Young Leader in Forestry and Environment
Sustainable Development Goals (Tujuan Pembangunan Berkelanjutan) mengamanatkan pengentaskan kemiskinan, melindungi keberlangsungan bumi, serta memastikan semua negara mencapai kemakmuran secara sosial, ekonomi, dan politik (UNDP 2018). Hal tersebut menjadi tantangan terutama bagi negara-negara berkembang mengingat pada saat yang bersamaan dunia menghadapi Era Revolusi Industri 4.0.